Art
Music Wonderland is a learn-to-play after-school program. This program provides fundamentals of playing a keyboard and introduction of basic music knowledge in a fun group setting. Weekly participation of early childhood musical training establishes a solid musical foundation, fostering students for their cognitive development, increasing confidence and creativity and helping students to achieve their intellectual and social potential.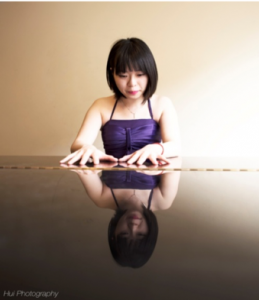 Jessica Zhang expresses her passion for music as a devoted soloist, chamber musician and collaborator. She begun her music studies at the age of seven and has won numerous prize awards, including the First Prize at the 1st SAUTER Piano Competition, the First Prize at the 14th Hong Kong Asia Piano Open Competition in Hong Kong, and the winner of YAMAHA Music Scholarship.
Ms. Zhang gained her master degree of music in piano performance and studied with Gabriel Kwok at Hong Kong Academy for Performing Arts with supporting by Yundi Li Piano Scholarship and HKAPA Piano Alumni Scholarship. She is currently pursuing her Doctorate in Musical Arts at the University of Toronto.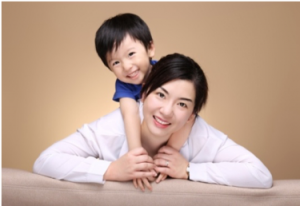 Yini Xia gained her master degree in music education in Royal Birmingham Conservatory in 2007. She started piano training when she was five under numerous famous pedagogues. Upon graduation of bachelor degree in Xinghai Conservatory of Music, Yini passed performance diploma given by ABRSM. Yini's teaching style always loved by many of her students, especially her fun and patient approach to different ages and levels of students. Her teaching philosophy is to nurture and to inspire the passion of music, leading her students to find joyfulness in the world of music.
Art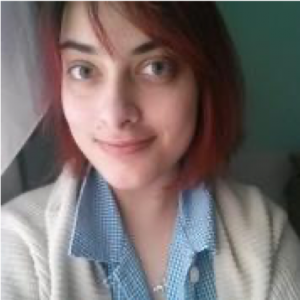 Class Description
Creativity and imagination are high level skills.  A critical part of a child's brain development comes from the opportunities they get to experiment with new ideas.  This course focuses on the development of drawing/painting technique and exposure to art media.
Each lesson is tailored to improve students' technical skill in drawing, painting, and 3-D to 2-D representation to foster a freedom of expression.  Children create colourful art projects to express their creative ideas.  They will utilize multi-media to create artistic masterpieces.
Teacher
Melanie Swartz is an art instructor at Artgrid Studios.  She specializes in a variety of media such as drawing, painting, crafting, and digital work such as Adobe Photoshop and Illustrator. Melanie shares a love for goofy and unique character design, animation, and highly illustrative work.  Melanie hopes to inspire creativity for a future generation of not just artists, but innovators, entrepreneurs, architects, and so much more.
Master Chef Jr.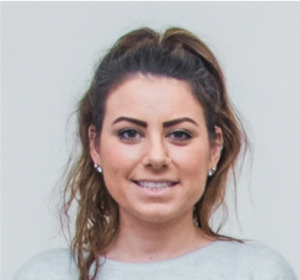 Hi I'm Ms Bianca and I teach the after school Master Chef Jr. program.  I am also one of the Pre Casa teachers and enjoy teaching, cooking and the outdoor activities.
Every week Chef Bianca and her Sous Chefs will explore different cuisines from around the world.
Students will be introduced to prepping, mixing, measuring and cooking delicious foods.  Children will also discuss healthy and nutritious food choices.
Robotics
Class Description
Through building moving structures and robots children will learn the basic science behind how some electronics and consumer products work. Children will also be practicing their fine motor skills as they build their robots. Moving robots are pre-programmed.
Teacher
My name is Joshua and and I teach the afterschool Science and Robotics program at Mastermind Montessori School.
I have many teaching experiences with different age groups, and I enjoy teaching.  What I enjoy most about robotics is the creative aspect of robot design and the satisfaction when the building is complete.  I enjoy watching the reaction on the children's faces when they see their creation come to life. "
Mandarin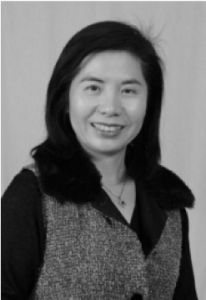 Class Description
In this class, students will learn to read, write, speak and listen to simple Mandarin Chinese phrases and vocabularies through varies activities. The class aims to help student develop interest in the Mandarin Chinese language as well as proficient Mandarin to conduct simple conversations.
Teacher
I'm Ms. Angela Chen and I am the Mandarin Chinese teacher at Mastermind Montessori School. I am currently an International Language teacher with the York Region Catholic District School Board, teaching Chinese from K-8 since 2007.
I have a great passion for the Chinese culture and seeing students of any age grow in their knowledge and enthusiasm for Chinese Language and culture. My enthusiasm and creativity enriches my lessons as I constantly update my lessons to make them relevant to my current students! I believe that learning should be fun and exciting for the students.
I hope to inspire life-long interest in Chinese Language and culture with you soon!