Focus on the 5 core Montessori principles.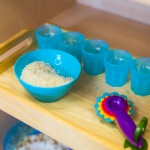 Practical Life
Daily living exercises are the core of the Montessori philosophy. Practical life activities help the coordination of fine motor skills. They also foster the development of concentration and inner discipline whereby the complete cycle of an activity has a beginning, middle and end with a control of error in place.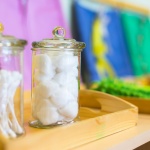 Sensorial
Montessori Sensorial Materials help develop perceptual abilities, visual and auditory discrimination in the child. They enable students to compare and classify information. The Sensorial apparatus are required for the written language because they help develop the children's muscular control and prepares them for holding a pencil and writing.
Language
Our Language curriculum helps develop writing, reading, and spoken language skills, which is an integral part of the child's need for self expression and communication. In this sensitive period of language acquisition, the emphasis is to broaden the child's horizon in the real world and to grasp and understand real knowledge. Students will also receive an introduction to French.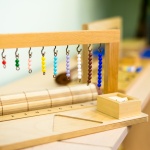 Mathematics
Through the manipulation of the mathematical materials, the child is better able to understand mathematical concepts and bridge the gap between concrete and abstract concepts and increase problem-solving abilities.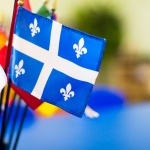 Culture
The manipulation of Culture materials provides a sensorial element to the child's understanding of the world and his or her own place in the universe.Includes the study of geography, history, science, botany and zoology.
Fitness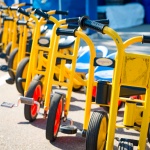 Fitness programs are now part of our regular curriculum!
During the winter season, it may sometimes not be advisable for children to play outside due to extreme cold, heavy snow, slippery ice or other harsh weather conditions. Ensuring the safety and healthiness of our students has always been our highest priority, this has driven Mastermind Montessori to team up with " Stretch-n-Grow" and "Gymalaya" and include them as part of our regular curriculum. Our students are guaranteed to enjoy a fun-filled day loaded with learning and activities even in the coldest of winters!
For more information about our fitness programs, please refer here.
French
MMS enhances the regular Montessori Program by offering French lessons to MMS students 4 days a week. Children will have a fun introduction to French through a variety of activities (songs, games, and stories).
Pictures and gestures will be used for the children to understand and be engaged. Children will be given opportunities to be creative and explore the French language through familiar and interesting topics. Children will learn new vocabulary and expressions as we discuss familiar and interesting topics.