Why Choose Mastermind Montessori?
In our rapidly changing environment, a Montessori education provides your child with a sense of purposeful activity; thus promoting individual growth and the ability to contribute positively to society. The Montessori approach to education is consciously designed to recognize and address different learning styles, helping students in learning to study effectively.
At MMS, we believe we can positively affect the child's inner sense of responsibility to their world by nurturing their love and respect for their environment. The Montessori values and principals will prepare the child's mind for future challenges and serve the child well in elementary, high school, post-secondary and as an adult.
Low Teacher to Student Ratio
Low teacher to student ratio will benefit the students' learning processes as they are provided with more attentions. They are taught to manage their own classroom community, in addition to developing leadership skills and independence under close observation and instruction from our qualified teachers. Students will learn from hands-on experience, investigation and research, as opposed to traditional memorization drills.
"Mastermind Montessori really stands out from other schools because the teachers are always communicating with parents sending pictures from class trips or discussing their development. We are very pleased with the program and structure at mastermind and would recommend the school to other parents." – Denise Kok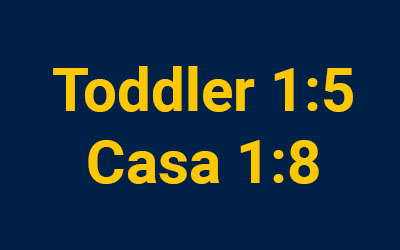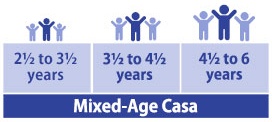 Mixed Age Group Classroom Setting
Montessori classes bring children together in multi-age groups, rather than classes comprised of just one grade level. Doing so will promote leadership skills within the elder group and younger age group will learn proper manners from their senior.
Since his birth, our son's sense of community consisted mainly of his family. Now through his interactions with peers, teachers and the greater community, he has a better sense of the "community as a whole", and that the world is a lot bigger than he originally imagined. – Myrtle & Desmond
Accredited Montessori Curriculum
MMS Curriculum is accredited by the Canadian Council of Montessori Administrator (CCMA). CCMA sets the standards to protect the Montessori philosophy of education and establishes a consistent standard.
MMS accreditation had undergone thorough review of policies, standards, and practices of the school by the CCMA Accreditation team. Apart from meeting the relevant Building, Health, Safety, and Fire codes and carry appropriate insurance; MMS is credited by providing appropriate Montessori learning materials to enable broad curriculum to the students to enable sequential learning.
Education is one of the most important aspects in our children lives. It helps shape them as individual and set them on a path of discovery. As parents, we look for the best learning environment for our children. Mastermind Montessori school provides a welcoming environment for children to learn at their independent pace. – Virginia and Peter Jang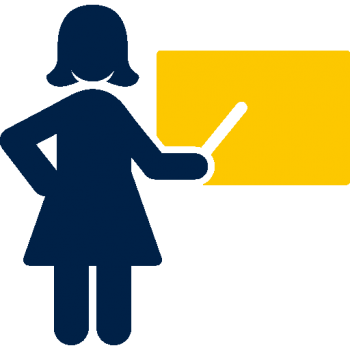 Qualified Teachers
Professionalism and qualifications are heavily emphasized in all MMS teachers and caretakers.
All of MMS Head Teachers are Montessori Certified. They are well-trained, dedicated and caring professionals who have extensive experiences within the field. Our teachers will instill the love of lifetime learning into your child.
The Staff. A classy, intelligent, and enthusiastic group of people who makes the environment comfortable, safe, and very pleasant for both the children and the parents. They take interest in each child under their care, and provide ongoing feedback on anything that has to do with them (ie. eating habits, social behaviors, academic progress). They have all the qualities to make the whole experience for the children fun while academically enriching, and make each child and parent feel special and very important. – Jocelyn and Daniel Kim